Yes, self-care is awesome, but I'm referring to actual rules! Based on all the amazing clients I see every day, I am beginning to think that few people truly understand the rules of self-care, so I'm inspired to write a blog about it. So, without further ado, here's what you need to know about self-care:
Read more
First, I'll tell you what this blog isn't about: exercise! When it comes to tightening and firming loose, sagging skin on your face, neck, or chest, exercising your body is NOT the best remedy. Fortunately, we know what does work — skin tightening with
Ultherapy®
,
Vivace™ Fractional.
Read more
You know how I said in last week's blog that fall is the time to focus on YOU with body contouring treatments like EMSCULPT® and CoolSculpting®? Well, it's also the ideal time to focus on your complexion. In other words......drum roll, please…...it's laser skin rejuvenation season!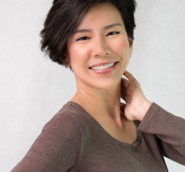 Now.
Read more