See Photos of AVIE!
Welcome to AVIE! Medspa and Laser Center
When you visit AVIE!, you will be met by some of the friendliest and knowledgeable skin care professionals in the industry. From your first moment with us, we know you'll feel that AVIE! is very different from most of the other skin care businesses you've been to.  If not, you need to let us know!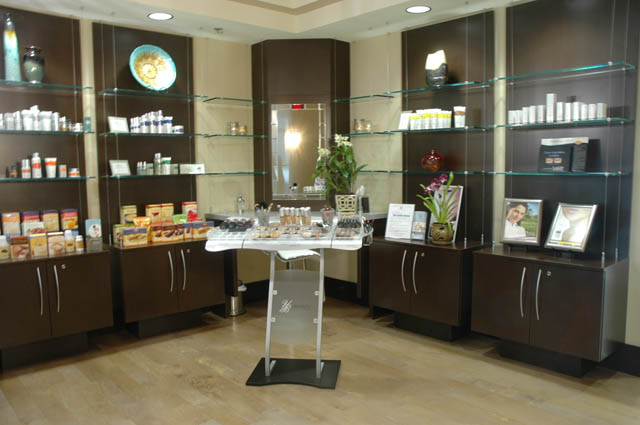 Retail skin care products at AVIE!
Kim, Dr. Zahir and the rest of the AVIE! Staff spent over a year researching the very best skin care products available. Our goal is to become a partner with you to help you meet your skin care goals. To do this, you need a program that includes home care, using cost-effective products that really work. Remember, everyone's skin is different, so you need to be using products that work for you. The AVIE! staff will help you select the products that are specifically targeted to your exact skin care needs.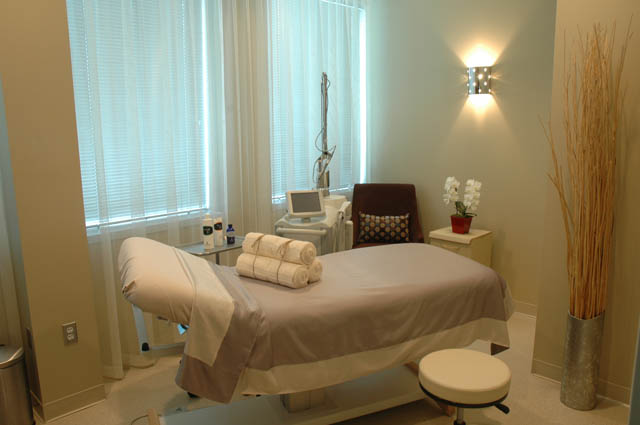 State of the art treatment rooms
Our number one design goal was to blend style with functionality. Our laser technology is generally considered to be the best in the industry. But our rooms are soft, a bit contemporary and very relaxing. While all of our treatments are medical grade, you won't feel like you're in a medical office at AVIE!. Come in and see for yourself.
Rest, Relax, Refresh
Before and after your treatments, we want you to feel completely comfortable. Our interior design style is modern, yet warm and inviting- and a little bit funky. Feel free to pour yourself a warm or cold beverage. Relax and read up on the latest treatments available. But be careful – many of our clients tell us that once they sit in that room for a bit, they don't want to leave!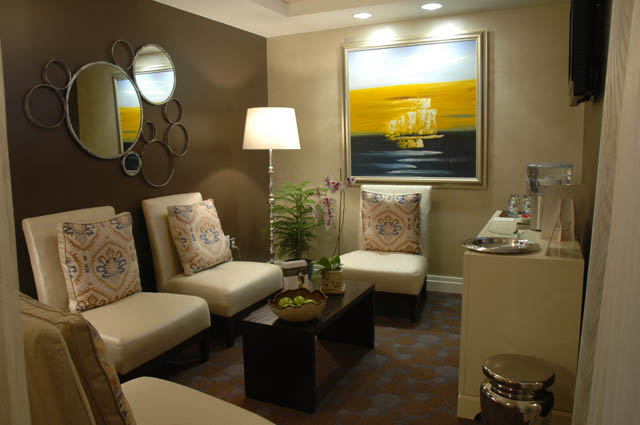 Another view of our relaxation room