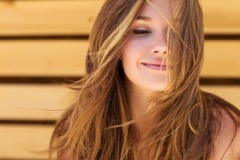 You're one of a kind, and at AVIE! MedSpa and Laser Center that's how you'll be treated! We believe that when treating diverse body types and skin tones it becomes crucial to throw out the cookie cutter approach and assess each client differently. Our friendly and knowledgeable team works with each person individually to design a treatment plan that is unique to them.
Oftentimes, personalized treatment means deploying a combination of services to achieve the texture, tone, and contour you've been dreaming about. Body and skin concerns are complex, and a single type of treatment does not always translate into a quick fix. Our philosophy involves creating a comprehensive, all-encompassing approach based on your specific needs to safely and effectively provide beautiful results.
During your initial consultation, we will evaluate your concerns and assess your goals in order to design the personalized treatment plan that's right for you. We offer innovative body contouring services such as CoolSculpting® non-invasive fat reduction, skin tightening, and VelaShape® III cellulite reduction, as well as skin care treatments and injectables that will leave you radiant and younger-looking.
When it comes to your beauty, don't settle for a generic approach. Call 703.870.3844 to schedule your consultation in Leesburg today!