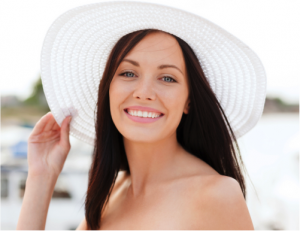 People everywhere are learning the power and effectiveness of Ultherapy® in Leesburg! According to the American Society of Plastic Surgeons, non-surgical aesthetic procedures are up 58% in the past year, which means more and more people are seeing the incredible results that can be achieved safely and effectively without the stress and downtime associated with surgery.
Ultherapy treats the muscular layer of the face, along with the deep dermis with safe ultrasound energy that stimulates collagen production deep within the base layers of the skin. As a result, the skin begins to tighten, restoring a youthful appearance to your skin. The treatment requires no scalpel, no needle and no laser, only the FDA-cleared Ultherapy device. It is most commonly utilized on the face, neck, and décolletage.


AVIE! has been performing Ultherapy since 2012 and continues to see great results. Don't miss out on an opportunity to recapture tight and youthful skin! Call 703.870.3844 or email info@https://aviemedspa.com for your consultation, or come into our offices today to find out more about Ultherapy in Leesburg at AVIE! Medspa.