Summer's long been over, but your skin didn't get the memo! That's the problem with sun damage — it doesn't just fall away with the dropping leaves of autumn. It hangs on for dear life, causing dark spots, wrinkles and dullness. If you're sick and tired of having a complexion that looks sick and tired, you need to get a Halo™ pronto! In fact, now is the perfect time to schedule your Halo because we're offering a special — $250 off — so you can save while treating your skin to this amazing laser technology.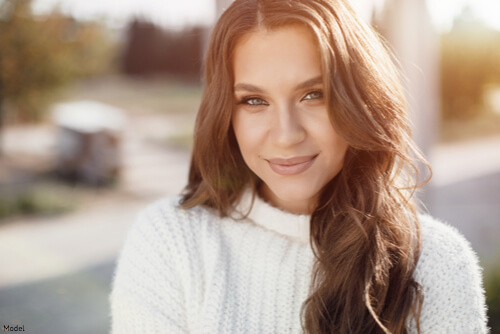 We'll say it again: You couldn't find a better time for a Halo, and here's why…
Halo spells Renewal with a capital "R."
We're being silly because Halo doesn't really spell "renewal," but you get our point. If you're serious about your skin, you are already well aware that skin renewal is the key to big complexion benefits. And how do you get this renewal? Skin rejuvenation treatments like Halo, of course! Skin renewal means vibrant new collagen and elastin growth. Skin renewal means the clearing away of damaged, dull skin cells and debris, and the revealing of fresh, radiant new skin.
Laser skin rejuvenation season is here!
You can undergo Halo any time of year, but we love Halo for the fall and winter months, when we find ourselves cozied up indoors in our cardigans. Laser skin treatments literally renew your skin, creating "controlled damage" that needs to be protected from the harsh sun as your skin heals and renews itself. Getting your Halo now makes perfect sense, when the sun is weaker and you're more likely to be indoors anyway.
Speaking of spending time indoors, Halo involves a few days of social downtime as your skin forms a crust-like patina before sloughing off. Since you're inside social distancing right now, it's the perfect excuse to give your skin a Halo! You'll be keeping yourself and those around you safe while renewing your skin! What's better than that?
You will love the benefits!
Getting a Halo is like giving your skin a second chance, a new lease on life. We know this sounds corny, but it's the truth! Halo literally removes years of sun-damaged skin, revealing intensely refreshed, vibrant new skin that's smoother, brighter and more evenly toned. You deserve a renewed complexion, and you have it with a Halo at AVIE!
To learn more about Halo or any of our other skin renewing treatments, please call 703.870.3844 or request a consultation online today!
— Kim