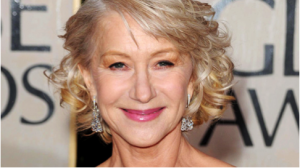 Aging is a part of growing up (or, more specifically, growing old) but seemingly ageless beauty and Oscar winner, Helen Mirren appears to be the exception to this rule. The Hollywood Reporter revealed her secret and it turns out Mirren, age 69 manages to defy time thanks to moderate strength chemical peels.
Designed to counteract the aging process, a moderate strength chemical peel requires only three to four days of social downtime. AVIE! MedSpa and Laser Center in Leesburg, VA offer chemical peels designed specifically for you and your desired results. Kim says, "chemical peels at regular intervals are one of the most effective ways to Exercise Your Skin at AVIE!"
At AVIE! MedSpa and Laser Center, we believe that looking your age is optional, especially with the assistance of chemical peels. These noninvasive treatments exfoliate skin in order to increase the production of collagen to reduce signs of aging like fine lines and wrinkles. In addition, chemical peels help reduce the appearance of sun damage.
We offer a wide variety of peels including SkinMedica®'s  Illuminize Peel, Vitalize Peel as well as Lactic Peels, Salicylic Peels, Glycolic Peels, TCA Resurfacing Peels and the Jessner's Peel. Each peel can be designed and catered to your specific complexion as well as desired results.  The treatment takes between 30 and 45 minutes and is a popular "lunch time" procedure for this reason. For lighter peels, results can be enjoyed right away. Moderate strength peels offer results that can be seen about 5 to 7 days after treatment.
If you're frustrated with skin conditions like fine lines and wrinkles as well as sun damage, come reap the benefits of a chemical peel from AVIE! MedSpa and Laser Center. Most commonly, a chemical peel is applied to the face, neck and décolleté (chest).
Find out how a chemical peel can make you an ageless beauty! Call 703.870.3844 to schedule your consultation!