Are you as ready as we are to say so long to 2020? Now that we're in the final stretch of this long, arduous year, we're filled to the brim with gratitude for all the gifts that 2020 has quietly provided. Please know that our hearts go out to all who have suffered as a result of the pandemic. We wish you joy and peace this holiday season and throughout the New Year!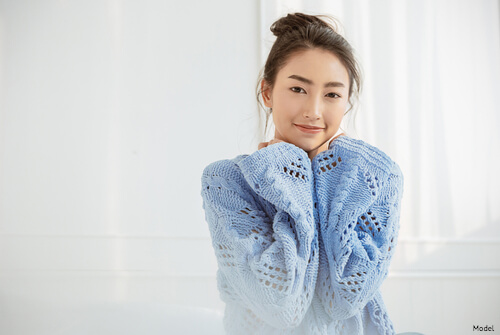 Here's our little list of 2020 gifts, and we hope it will inspire some of your own!
Gift #1: Working from home
Much of our country made an abrupt switch in March from working full-time in the office to working remotely. Here at AVIE!, our jobs can't be performed remotely, of course, but we've been thrilled for all our clients who rave about how nice it has been to be able to start their work days earlier without a commute or having the flexibility to run errands or pick up the kids at a moment's notice. Flexibility in the workplace is an amazing gift!
Gift #2: Slowing down
While it was hard to be limited to our houses when the gyms and restaurants closed, it forced us to simplify our schedule and change things up a bit. Our routine workouts at the gym were replaced by nature walks and other active outdoor pursuits. When we couldn't eat out, many of us started cooking more. Working from home inspired many of us to forgo makeup and let our skin breathe … we'd love to hear — how did you slow down this year?
Gift #3: Investing in yourself
With more time on our hands, many of us were inspired to research our aesthetic interests, searching for the latest in medical-grade skin care products or results-driven aesthetic treatments. This is why medical spas, including us, experienced such a boom in business once we were allowed to reopen this summer. All of us were eager to spend time and money on our appearances because it provided a much-needed break from everyday stressors, helping to lower our stress and boost our mood. Plus, improving our appearance helped us feel better during all those Zoom meetings! Here at AVIE!, we always say that scheduling time for yourself with aesthetic treatments is a form of self-care, and we are privileged to be your providers!
We can't wait to hear what's on your 2020 gift list. Even better, we can't wait to start a new year with you! Here's to 2021!
Here at AVIE!, our goal is to keep you safe during this uncertain time. Please be assured that you can secure any discounts for our treatments and products by purchasing them over the phone, in advance. We can also arrange for curbside pickup of products. Simply call us at 703.870.3844, go online or request a consultation today.
Happy New Year from all of us here at AVIE! See you in 2021!
— Love, Kim