It's Time to Get Glowing! Leesburg, VA
You know how I said in last week's blog that fall is the time to focus on YOU with body contouring treatments like EMSCULPT® and CoolSculpting®? Well, it's also the ideal time to focus on your complexion. In other words…
…drum roll, please…
…it's laser skin rejuvenation season!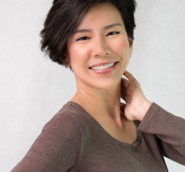 Now that the harsh summer sun is taking a breather, it's the perfect time to give your skin some R & R. But I'm not talking about rest and recuperation. I'm talking RADIANCE and RENEWAL!! If you're interested in turning back years of sun damage and improving the tone and texture of your skin so you can flaunt a lit-from-within glow, I've got two words for you: Halo™ and BBL™! Halo laser skin renewal and BBL photofacial are two amazing skin treatments that combine to reveal your best skin ever.
• Halo is a fractional laser skin resurfacing treatment that removes old skin and triggers the growth of intensely revitalized new skin that's smoother, brighter, more-evenly toned, and younger-looking.
• BBL is a non-invasive light treatment that improves pesky pigmentation irregularities like age spots, sun spots, redness, freckles, and small veins. In other words, if your complexion is ruddy or blotchy, a series of BBL photofacials will do the trick with little to no downtime.
Now let's talk downtime. Depending on the intensity of your treatment, you'll start noticing benefits within the first week, with optimal improvements within the first month of treatment. Because Halo stimulates skin renewal from within, thanks to new collagen and elastin growth, you'll experience continued improvements for months to come! Our clients from Leesburg, Ashburn, and all over NoVA are loving their results!
Of course, there are several other laser skin treatments to consider: MicroLaserPeel® and ProFractional™ skin resurfacing are also terrific skin-renewing tools. During your consultation, we'll figure out the perfect treatment or combination treatment for your goals!
To learn more about Halo, BBL, and other laser skin rejuvenation treatments, call us at 703.870.3844 or fill out our online form and request your complimentary consultation today.
—Kim