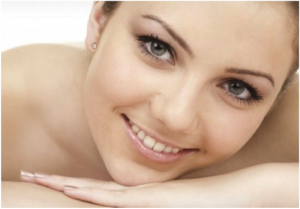 You already know Juvéderm® is safe and effective for nasolabial folds, lip enhancement and lip lines. But did you know that Juvéderm Voluma™ XC recently became the first and only dermal filler to be FDA-approved to correct age-related volume loss in the cheek area?
Juvéderm Voluma at AVIE! MedSpa is a hyaluronic acid facial filler that instantly restores lost facial volume in the cheeks, rejuvenates sunken areas around the cheeks and contours the chin, creating a smooth natural-looking appearance.  As skin ages, the cheek area can lose volume, causing signs of aging like sunken cheeks or a sagging. Age-related volume loss in Leesburg can cause the face to lose definition, balance and change shape, which can add years to your appearance.
Restoring the lost volume with Juvéderm Voluma at AVIE! creates a youthful look in many ways. It plumps up cheeks, improves under-eye appearance, helps eliminate lines around the nose and mouth and makes the lips appear fuller.  Results are typically seen immediately with no downtime – most Leesburg, VA clients can resume normal activities right away.
AVIE! was the first in Loudoun County to receive training for Voluma. Our medical practitioners tailor treatments to meet each client's unique needs. We undergo intense training from recognized leaders in the field of cosmetics, and constantly update our knowledge of new, advanced techniques in order to provide you with the best results possible!
Want to learn more about how Juvéderm at Avie! in Leesburg, VA can help restore lost volume in the cheeks? Call 703.870.3844 to schedule your consultation!