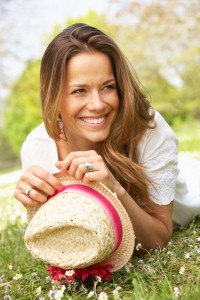 The Wall Street Journal recently said that microneedling is an anti-aging treatment that leaves you with natural looking results. That's right – no more worrying about receiving unnatural results revealing a completely different appearance! As The Wall Street Journal describes it, microneedling at AVIE! MedSpa and Laser Center is a "less invasive – and less distorting – anti-aging treatment" for women who want to look younger!
Leesburg microneedling, also called microtherapy, stimulates collagen production and increases vitamin and product absorption within the complexion. Microtherapy can be used to reduce or eliminate complexion concerns, improve hyperpigmentation, smooth wrinkles and reduce the appearance of large pores and acne scars.
Microtherapy at AVIE! MedSpa and Laser Center is most effective in combination with other skin rejuvenation treatments such as a chemical peels and actually enhances these other treatments by allowing the products to more deeply penetrate the skin.
Call 703.870.3844 for a microtherapy consultation at AVIE! MedSpa and Laser Center in Leesburg, VA!