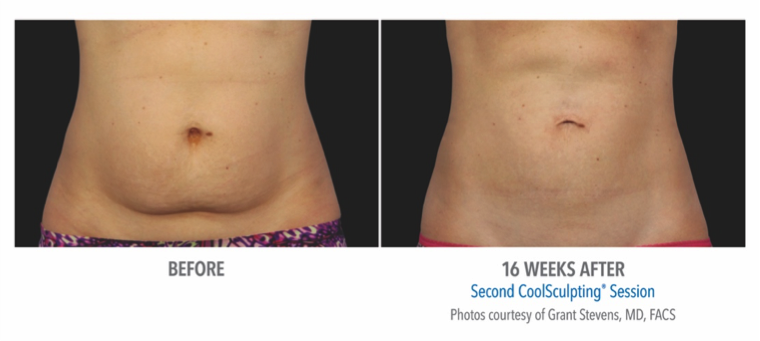 I confess, I'm not a big fan of the news sometimes, especially when it makes me worry about things I don't need to worry about! Did you know that there's a "bad" kind of skinny out there? That's according to a recent story in Vogue. Scary, right?!
Now, for the good news. Skinny or not skinny, we have more tools than ever these days to keep our fat levels under control! My all-time favorite is CoolSculpting®, a non-invasive fat-reduction treatment here at AVIE! that freezes your fat cells away without any downtime.
If you haven't already heard, FDA-cleared CoolSculpting is one of our most popular treatments for its impressive ability to trim down pesky "problem" spots on almost any area of your body, from a double chin to your buttocks. Quick and easy, CoolSculpting's freezing technology can target and disable fat cells for good. I should know—I've used CoolSculpting to trim my "trouble" zones and gotten amazing results! Trust me, I wouldn't offer this treatment if I didn't believe in it!
Curious about CoolSculpting? Come see what all the buzz is about! You won't be disappointed! Call us today for a complimentary consultation at 703.870.3844.
–Kim