Natural Beauty & Other TOP Trends Now Leesburg, VA
Probably the last thing on your mind right now is your beauty routine. So, we think it's totally fitting that natural beauty is turning out to be one of the biggest medical aesthetic trends for 2020. Natural beauty has been trending for a while now, but it's exploding in popularity as more and more people are seeking to simplify their routines and get back to the basics during these hectic times.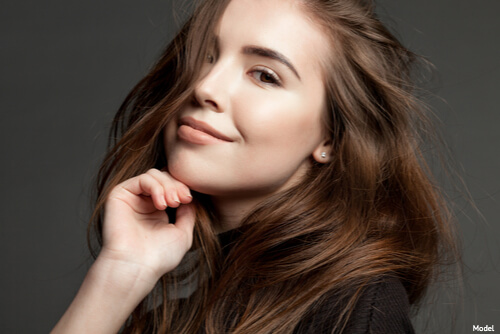 If you're always fantasizing about simplifying your cosmetic routine, you're in good company because no one wants to be high maintenance anymore. Savvy consumers are pro-actively seeking aesthetic treatments to correct "imperfections" so they can get away with wearing less makeup, which saves time in the long run. For example, seasonal BBL™ photofacials are fabulous for correcting redness, brown spots, small veins and broken capillaries, revealing brighter, more evenly-toned skin that doesn't scream "cover me up!" with tons of makeup. Imagine feeling comfortable enough with your complexion that you only need to apply a tinted sunscreen to your face before leaving the house every morning. Now, that's freedom, and it's the kind of freedom you can truly get with a photofacial. It's clinically proven technology, and that's why we offer it.
Other "natural" trends to note:
Subtle lip enhancement
Few people these days want to look like they've had their lips "done," or to have their lips be the most noticeable feature of their face. Trending lip enhancement techniques are a bit more selective about the placement of filler. For example, you can achieve balanced, super natural-looking enhancement by injecting filler into your cupid's bow (that little dip in your upper lip) and also at the bottom of your lower lip. Other people may desire lip filler in the upper lips only. There are so many ways to enhance and rejuvenate your lips, and we can help you achieve the look that's right for you!
PRFM Hair Restoration
One in five Americans are losing their hair. Fortunately, we finally have an all-natural treatment that can help! Here at AVIE!, we proudly use the purest, most potent form of platelet-rich plasma (PRP), called Platelet-rich Fibrin Matrix (PRFM). PRFM is a concentrated portion of your blood that spurs healing and cellular renewal wherever it's applied. When injected into your scalp, PRFM helps to stimulate new hair growth and thicken existing hair.
Skin tightening with microneedling and RF (Vivace™)
No-downtime or minimal-downtime skin rejuvenation treatments will always be big because they afford amazing complexion benefits without hassle. We recently added Vivace microneedling RF to our menu because it helps to tighten and smooth skin anywhere you need it. What more can we say?
Here at AVIE!, we've been driven from the start to enhance your natural beauty; it's what we strive to do every day! We know you're an informed aesthetic consumer and have choices when it comes to the aesthetic services you rely on, and we feel privileged to be your provider. To learn more about aesthetic treatments for revealing your personal best, please call 703.870.3844 or request a consultation online today.
Please also be aware that we will continue to closely monitor all coronavirus (COVID-19) developments so that we can take the necessary precautions to keep you safe. If you are feeling unwell, please call us at 703.870.3844 to reschedule your appointment, free of charge. If you would like to reschedule your appointment for any reason, you may also do so free of charge. Please call us with any questions you may have! We are here to help you!
Be well!
— Kim