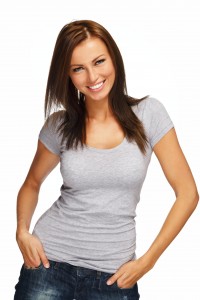 AVIE! MedSpa & Laser Center wants to help you achieve the body you want this year! You don't need to go another year feeling down about stubborn fat that won't go away with diet and exercise. Reduce your worry and unwanted fat with CoolSculpting at AVIE! MedSpa.
CoolSculpting in Leesburg, VA is a non-invasive fat reduction treatment for the areas that won't slim down with traditional diet and exercise. Since 2010, CoolSculpting has been FDA-cleared for non-invasive fat reduction. This treatment freezes the fat cells underneath the skin without causing harm to the skin. The body naturally discards the fat cells over the following weeks and months after the treatment. You can start seeing results as early as 30 days and will see peak results in 3-4 months.
CoolSculpting at AVIE! MedSpa can trim back fat, belly fat, "muffin tops", the inner thighs, outer thighs and love handles. Our medical team will assess and recommend a complete treatment protocol to help you meet your goals and get ready for spring and summer. This is a non-surgical, noninvasive and no downtime treatment.
With over 1 million treatments performed worldwide, CoolSculpting is an international success with proven results. With over 700 CoolSculpting procedures performed at AVIE!, we are the #1 MedSpa in Northern Virginia for CoolSculpting. We have seen amazing results from our own clients. AVIE! has the knowledge and expertise to help you find ideal results. Come learn why we earned the distinction of being a CoolSculpting Certified practice!
Schedule a consultation for CoolSculpting at AVIE! MedSpa to let us help create the new you! Call 703.870.3844 today!