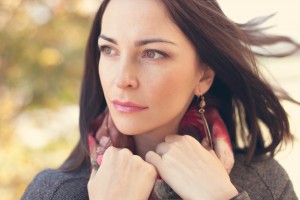 Treat your skin to one of AVIE!'s favorite skin rejuvenation treatments – The North Star Peel™. The North Star Peel combines a BBL photofacial, MicroLaserPeel®, and ProFractional™ Skin Resurfacing treatment for glowing results! If you're looking for an effective anti-aging treatment, The North Star treatment may be the right treatment for you!
This Leesburg combination of anti-aging treatments can improve the appearance of fine lines, wrinkles, sun damage, age spots, acne scarring, and sunspots for a younger-looking appearance. The North Star Peel is considered a "weekend peel" meaning that only a few days of downtime are required to see amazing results.
The AVIE! team is extensively trained in all their skin rejuvenation treatments to provide you with the best experience and high quality care. The pioneer of the BBL photofacial, Dr. Bitter, trained Master Aesthetician Kim Marinetto, providing her with the "best of the best" in photofacial training.
Achieve younger-looking skin and improve signs of premature aging in Leesburg with the North Star Peel at AVIE! Medspa.
Call 703.870.3844 to schedule your North Star Peel appointment at AVIE! Medspa and Laser Center in Leesburg, VA.