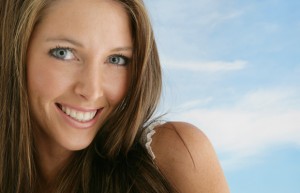 Here at AVIE! in Leesburg, we're always looking for ways to help you get more out of your favorite treatments, procedures and skin care products. Kim says: "Our services are always results-oriented. When I hear about the latest and greatest way to enhance my clients results, I have to have it!"
Introducing Microtherapy at AVIE! Microtherapy, also called microneedling works by making very small micropoints in the skin, which stimulates collagen production as well as increases skin care product absorption to smooth wrinkles, diminish scars, reduce signs of aging and improve imperfections.
This treatment is great on it's own, but is most effective when combined with other age-defying treatments like chemical peels. This is because, with Microtherapy, the peel's active ingredients can go deeper into the dermis for more dramatic, anti-aging results. Skin will look better and your results will actually last longer, too!
The science behind this safe, sterile and comfortable skin rejuvenation process actually dates back to ancient times for a reason – because it works.
Here it what New Beauty Magazine had to say: "If you are looking for a way to minimize lines, wrinkles, acne scars or stretch marks, this might be the solution you've been waiting for… The new collagen produces healthier-looking, smoother skin. Skin will be tighter, firmer and smoother."
Are you ready for tighter, firmer and smoother skin? Schedule your free Microtherapy consultation at AVIE! Call (703) 870-3844 or email info@https://aviemedspa.com.