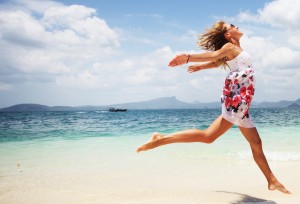 Cellulite is a condition in which an area of the skin begins to look dimpled and uneven due to the fatty deposits that distort the appearance of the outermost layer of skin. Cellulite can be unsightly and frustrating, especially during the hot summer months, but AVIE! MedSpa and Laser Center has the solution!
VelaShape® III is a non-invasive, no downtime cellulite treatment that corrects irregularities in the fatty tissue responsible for cellulite. While other cellulite treatments only utilize singular reduction techniques, FDA-cleared VelaShape III uses four technologies in unison, including both radiofrequency and infrared energy, to heat the layers of fat beneath the skin, dramatically reducing the appearance of cellulite. Treatment also helps to increase blood circulation and the activity of the lymphatic system.
Your skin can be smooth and beautiful once again in as little as three treatments at AVIE! MedSpa and Laser Center. VelaShape III is an excellent option for use on the abdomen, thighs, flanks or arms, as well as anywhere else cellulite may be found.
Prepare for a new you and rid yourself of cellulite! Schedule your consultation in Leesburg, VA today!
Contact AVIE! MedSpa and Laser Center in Leesburg, Virginia for more information about VelaShape III. Call 703.870.3844 or email info@https://aviemedspa.com to schedule your consultation!