Shop 'Til You Drop on AVIE!'s Website! Leesburg, VA
It's the dead of winter, and you're out of your favorite skin care serum! Would you rather don your boots and coat to brave the elements or shop online from your cozy perch on the couch? That's a no-brainer, right? So we are thrilled that our online shopping stores are open! Have you heard? You can now purchase your must-have, medical-grade skin care products from AVIE!'s very own online stores.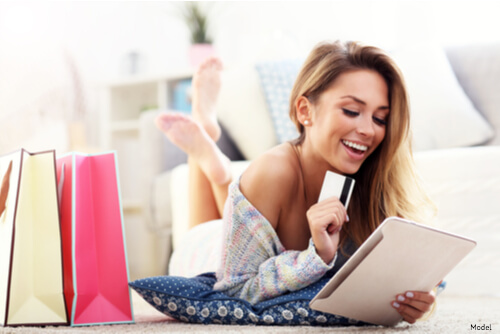 Here's a look at the goods available at your fingertips:
SkinMedica®
One of the most revered skin care lines in the aesthetic industry, SkinMedica products are packed with results-driven ingredients and formulated for peak efficacy to reveal your best-looking skin. Our SkinMedica online store is powered by Allergan, who has made shopping a breeze by organizing products by your skin concerns so you can find what you need in an instant. Top sellers include TNS Essential Serum® for reducing lines and wrinkles, brightening dullness and smoothing texture, Lytera® Pigment Correcting Serum, Scar Recovery Gel with Centelline®, Post Procedure Repair Complex, TNS Redness Relief CalmPlex® and Acne Treatment Lotion.
Alastin®
Alastin's claim to fame is Regenerating Skin Nectar, but this award-winning skin care line does so much more! The nectar is formulated to speed healing and boost collagen renewal for both pre- and post-procedure skin. But what you'll notice is that it makes your skin feel silky-soft while also soothing and restoring your dermis for optimal beauty benefits. Another amazing Alastin product is TransFORM Body Treatment, which is formulated to work synergistically with our energy-based fat reduction (CoolSculpting®) or skin tightening procedures (SkinTyte II™, Ultherapy®, Vivace™ RF Microneedling). To boost your results, TransFORM uses the patent-ending LipoDRONE™ Delivery System to target fat and help accelerate the body's natural fat removal process.
One of the benefits of ordering from our stores is the care and expert guidance you'll receive from our team. Help is only a quick phone call or email message away! Our skin care experts are eager to answer any questions about a product, and we are here to help every step of the way! To learn more about skin care, please schedule a consultation with us today by calling 703.870.3844 or requesting a consultation online!
AVIE! Medspa is proud to serve Leesburg, Ashburn and the surrounding communities in Northern Virginia.
—Kim