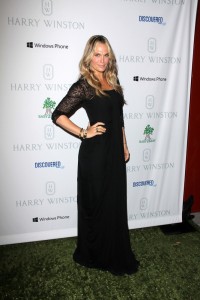 Supermodel Molly Sims, known for her appearances in Sports Illustrated swim suit editions, recently shared her secret to eliminating her stubborn post-pregnancy baby fat – CoolSculpting®! Sims said that after losing most of the weight she gained from two pregnancies (85 pounds to be exact) with diet and exercise, there was just a little bit of extra belly she couldn't get rid of. Sims received CoolSculpting to eliminate her belly pooch and said, "It's amazing."
Leesburg CoolSculpting treats stubborn fat on the inner and outer thighs, love handles, back fat, bra fat, muffin top, belly bulge, and more. By freezing the fat cells in the treated area, CoolSculpting naturally eliminates the fat cells through the lymphatic system over the weeks and months after treatment.
CoolSculpting is the perfect fat reduction treatment for moms like Molly Sims! Since CoolSculpting is a non-invasive, no downtime treatment, you can get back to taking care of the kids immediately after your treatment at AVIE!, a CoolSculpting Certified Practice. CoolSculpting in Leesburg is a permanent fat reduction treatment, so you don't have to worry about gaining back baby fat in the treated area.



Eliminate stubborn post-pregnancy fat with CoolSculpting at AVIE! Medspa and Laser Center in Leesburg, VA. Call 703.870.3844 to schedule your consultation!