Tips for Safely Navigating the "New Normal" Leesburg, VA
As we approach a "new normal" together, we wanted to take a moment here at AVIE! to let you know that your safety and health is our most urgent priority now and always. Please know that our staff is taking every precaution possible to ensure your safety, and we will continue to do so long after the pandemic has passed.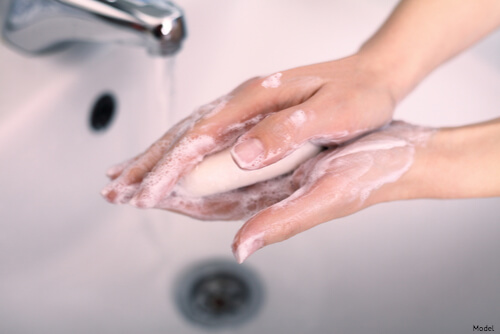 Your vitality is our livelihood — it's what we're all about! Our team is passionate about helping you live your fullest life, free from fear and insecurities, and we will do everything in our power to help you achieve your personal best both comfortably and safely. It's why we're scrubbing down the office every night and in between patient visits, accepting contactless payment and spacing appointments to limit the number of people in the office at any given time. Your health is our first priority and always will be!
Now that the world is starting to open back up again, we wanted to take a moment to discuss you! Are you ready to get back out there? Are you worried about your safety? To help you stay calm and carry on during this unprecedented time, here are a few tips from the Centers for Disease Control about safely returning to normal:
1. Grocery shopping: Even if your state is opened up, you can still benefit from online ordering or curbside pick-up. Those options have always been available and they are super convenient. When shopping in person, avoid busy hours. You should also disinfect your shopping cart handle, avoid touching your mouth, nose or eyes, and use a disinfectant after leaving the store. Wash your hands for at least 20 seconds as soon as you return home.
2. All errands in general: Use touchless payment if possible. Stay 6 feet apart from others. Wash your hands as soon as you return home.
3. Collecting mail/visiting the post office: Wash your hands after getting and opening your mail.
4. Banking: Bank online when you can. If you must use an ATM, clean the screen off first with a disinfectant wipe. Be sure to wash your hands immediately when you return home.
5. Getting gas: Use disinfecting wipes on the gasoline handle and all payment buttons. Be sure to wash your hands as soon as you return home.
Now, for feeling your absolute best:
1. Stay active: Get a little exercise every day. Every little bit of activity counts, even if it's running up and down the stairs while you're doing the laundry. Short bursts of activity provide big health benefits by boosting blood flow, releasing endorphins, reducing stress and helping you stay balanced.
2. Practice mindfulness: Taking moments throughout your day to be quiet and in the moment is clinically proven to help reduce stress and help stabilize your mood. Reducing stress is critical to your overall health by helping your immune system stay strong while also improving your mood.
3. Treat yourself! You're probably well-versed in taking care of others, so it might be a challenge for you to treat yourself. But the mind-body experts all concur, based on research, that treating yourself is vital to maintaining your overall health. Breaking your day up with little rewards for yourself helps to avoid monotony and boost your mood. So, how can you treat yourself today? A few easy ideas we love: eating a piece or two of dark chocolate, which is packed with skin-boosting antioxidants, or scheduling your next injectables or skin treatment with us!
We can't wait to help you look and feel amazing, and we are here to help you any way we can! To learn more about our treatments, please call 703.870.3844 or request a personal consultation online today!
Source for blog:
Running Essential Errands: Grocery Shopping, Take-Out, Banking, Getting Gas, and Doctor Visits