'Tis the Season to be Brighter and Tighter!
Leesburg, VA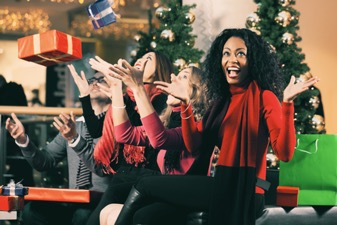 Can you feel it? The holiday season is here, and I'm loving it! From sparkly lights to cozy cups of cocoa by the fire, there are so many special reasons to feel merry and bright this time of year.
And speaking of "bright," one of my favorite ways to get my holiday glow on is a combination treatment for brightening and tightening skin with the BBL™ photofacial and SkinTyte™ II. This popular pairing spells complexion perfection in two ways. BBL photofacial is a non-invasive light treatment that works wonders at reducing uneven pigmentation like freckles, age spots, brown spots, and redness. SkinTyte II is another non-invasive laser treatment that helps to tighten skin by heating the dermis and triggering new collagen and elastin growth. Combined, these two treatments pack a synergistic punch, revealing brighter, tighter skin without downtime. That's right—there's no downtime with BBL and SkinTyte, which makes this combo an ideal party-prepping treatment or complexion helper any time of year.
Another skin-saver to add to your Santa list is Halo™ laser skin renewal. The first of its kind, this hybrid laser skin treatment features two powerful types of energy to stimulate the skin at multiple levels. Halo is also a fractional laser, which means it creates treatment channels in your skin while leaving some of your skin untouched to speed healing time. Halo is the best in its class for spurring new collagen and elastin growth and revealing an overall improvement to your skin's tone and texture for younger-looking radiance and more even tone. Halo can also be paired with BBL photofacials for even better results.
'Tis the season to be jolly—and brighter and tighter! To learn more about the best skin-prepping treatments for you, call 703.870.3844  or schedule your free personal consultation today!
—Kim