The Ultimate Power Pairing in Body Sculpting Leesburg, VA
If you haven't heard, there's a new body contouring game in town with Emsculpt®, an advanced, non-invasive energy treatment that literally tones and strengthens your muscles while reducing fat. What a lot of my clients don't realize is how perfectly Emsculpt complements CoolSculpting® non-invasive fat reduction, my other favorite body contouring treatment!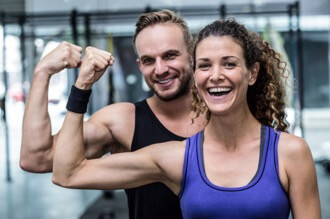 If you're looking to slim and trim certain areas of your body, here's a closer look at how a treatment regimen that includes both CoolSculpting and Emsculpt can help you achieve your body contouring goals with ease.
To reduce pinchable fat pockets, start with CoolSculpting.
CoolSculpting is solely focused on reducing targeted fat cells. If you can pinch an inch, a series of CoolSculpting treatments can whittle away your fat bulges and help you attain the overall look you want.
Once CoolSculpting tames your fat bulges, it's time for some toning action, and
this is where Emsculpt shines!
Emsculpt does reduce fat, but its primary purpose is muscle toning. It strengthens targeted muscles by stimulating them with non-invasive, high-intensity electromagnetic energy, prompting thousands of muscle contractions to reveal more tone and muscle definition to the abs, buttocks, arms, or legs.
Interested in achieving your dream body this year? Don't put off treating yourself, call 703.870.3844 or request your personal consultation today! Our clients fro Leesburg, Ashburn, and all over NoVA are loving their results!
– Kim