We're Celebrating 10 Amazing Years! Leesburg, VA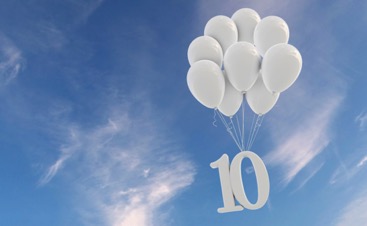 Time flies when you're having a blast! Did you know that AVIE! is celebrating a decade in business? What makes our 10-year milestone even more special, is that we were recently selected by NorthernVirginia as one of the best medspas in Best of NoVA 2019! Thank you to everyone who voted for us! We feel so privileged to be able to work with you all these years!
But when I really think about it, what we do here at AVIE! isn't "work" at all. Our job is bringing out your best, and watching your elation after a successful aesthetic or body contouring treatment is the most amazing reward. It's the most fulfilling "work" on the planet!
Want to know why we are driven to bring you the best treatments and services on the market? Why we are constantly expanding our menu with state-of-the-art solutions for body contouring and skin rejuvenation, from EMSCULPT® to Vivace™ Fractional Micro Needle RF skin tightening? It's simple—so you can achieve the highest level of results. You deserve it!
To thank you, our amazing clients, we offer specials every month on selected treatments. For the month of June, we're thrilled to offer $150 off CoolSculpting® or EMSCULPT, a free Ultherapy® neck treatment with a full-face treatment, and much more.
Thank you for entrusting us with your care! Our clients (that's YOU!) are the best! To schedule a consultation, please call 703.870.3844  or request a consultation online today!
Much love,
Kim