6 Proven Treatments That Prevent Aging Leesburg, VA
Yes, you can prevent aging! While it sounds too good to be true, aesthetic advancements can literally help you slow the aging process. Here are three clinically-proven tools we use here at AVIE!, and how they may help you look your youthful best.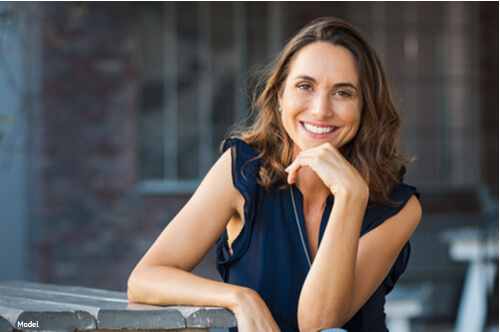 Forever Young BBL™
I was fortunate enough to be able to train with Dr. Patrick Bitter, Jr., the actual inventor of Forever Young BBL, a highly researched skin care treatment that is shown to change the molecular behavior of skin cells to act younger and healthier. A retrospective study from Stanford University revealed that people who underwent the Forever Young BBL skin care treatment for a period of several years had skin that looked 10 years younger than its actual age. Doesn't that sound amazing?
Here's what the Forever Young treatment entails: It's actually two treatments in one: BBL™ photofacial and SkinTyte™ II. The photofacial is a light treatment that stimulates your skin with intense pulses of light. SkinTyte stimulates your skin with infrared energy. Combined, these two non-invasive treatments stimulate new collagen growth and help spur the growth of vibrant new skin that looks remarkably smoother and more evenly toned. The key to success with Forever Young BBL is patience, because you're building benefits gradually over time. We get terrific results for clients who are committed to undergoing periodic or seasonal Forever Young treatments over the long term.
Botox® and dermal fillers
No anti-aging article worth its salt could leave out injectables! Botox and dermal fillers remain the two most popular non-surgical aesthetic treatments in the world year after year because they provide dramatic benefits with minimal to no downtime. In other words, these treatments are both easy and effective, and you can't beat that combination now, can you? Botox works by relaxing the muscle movement underlying your wrinkles, preventing wrinkles from forming. Regular Botox treatments help stave off aging by preventing your muscles from creating those wrinkles in the first place. You can also smooth existing lines and wrinkles! Best of all, the more you do Botox, the less you need, making it an affordable treatment in your beauty regimen. Dermal fillers are also extremely helpful by replenishing lost volume to the face and lips. Similar to Botox, the more you do dermal fillers, the less you need over time to maintain your desired look. We'll work closely with you to achieve your goals!
Skin tightening
Sometimes you need a lift and injectables won't do. If you're looking to pause aging and achieve subtle age-defying benefits in a matter of months, we may recommend Ultherapy®, a non-invasive ultrasound treatment for the face, neck and chest. Ultherapy is called the facelift alternative because it works deep down at the foundational layer of skin and muscle, similar to a facelift, to tighten and lift targeted areas. Except, unlike a surgical facelift, Ultherapy triggers tightening and lifting with powerful non-invasive ultrasound energy, so there's no downtime! Also, results are gradual and subtle with Ultherapy, so we will work closely with you to determine if this treatment will meet your needs during your consultation.
Vivace™ Microneedle RF is our advanced microneedling with radiofrequency treatment that helps reveal smoother, tighter, brighter and younger-looking skin with a series of treatments. We love Vivace because it can be adjusted to your skin's exact needs and goals. Sometimes you need a light refresh, and sometimes you crave intense skin renewal. Either and any which way in between, we've got you covered!
To learn more about slowing the aging process in Leesburg, Virginia, please call 703.870.3844 or request a consultation online today. Please also be aware that we will continue to closely monitor all coronavirus (COVID-19) developments so that we can take the necessary precautions to keep you safe. If you are feeling unwell, please call us at 703.870.3844 to reschedule your appointment, free of charge. If you would like to reschedule your appointment for any reason, you may also do so free of charge.
Be well!
— Kim