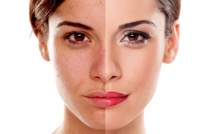 With rave reviews from Real Housewives of Miami star Adriana De Moura and heaps of glowing media coverage (remember Kathie Lee's demo on the Today show?), Ultherapy®, the amazing non-surgical facelift alternative, undoubtedly delivers!
Using non-invasive ultrasound energy, Ultherapy is all the rage for its ability to tighten and lift the skin on your face, neck, chin, jawline, and brow. Thing is, since skin laxity and the severity of wrinkles vary from person to person, how do you know what your results might look like? Will you even like your new look?
Well, now you can find out! To help make your decision easier, AVIE! utilizes an exciting new technology that takes much of the guess work out of your Ultherapy results. This technology can provide a realistic "before and after visualizer" of your treatment using an actual photo of yourself.
Keep in mind: While no technology can predict your results with 100 percent accuracy, we are thrilled to have such an invaluable tool to aid in our clients' decision-making process.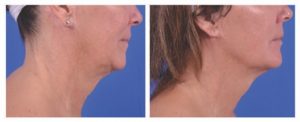 See into the future at AVIE! and schedule a consultation with us today by calling 703.870.3844.