Back to School = Back to YOU! Leesburg, VA
Hey, all Moms and Dads — do you feel like doing cartwheels now that Northern Virginia schools are back in session? The summer was fun, but having a little more structure to your household is priceless. So now that fall is here, I'm here to remind you that it's more than okay to switch the focus back to YOU (in between back-to-school nights and carpools, that is!). When was the last time you really did something just for you? I bet it's been a while, so I've got a plan…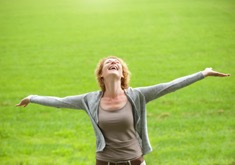 Non-invasive body contouring!
You know that belly bulge you've had forever? What about your under arm "wings"? Almost everyone has pinchable fat that just won't budge under any circumstances, even after torturing diet and exercise regimens. It's just not fair. So that's why I've made it one of my top priorities at AVIE! to provide the leading non-invasive body contouring technology. You deserve to love your body at every age, and I'm here to help you make your best body a reality. Sound good?
I recently acquired EMSCULPT® non-invasive body sculpting because you deserve a break. EMSCULPT is the world's first treatment to build muscle and reduce fat without invasive measures or downtime. It's truly a remarkable treatment. Everyone always talks about how important core strength is, and EMSCULPT is the ultimate core-strengthening tool. You'll lay back while we apply special paddles to your target areas (EMSCULPT is FDA-cleared to treat the abdomen, buttocks, calves, and upper arms). The cool part is how it works: EMSCULPT uses High-Intensity Focused Electromagnetic Technology (HIFEM®) to trigger thousands of muscle contractions during your treatment. All you do is sit and relax while the machine does all the work. Your muscles will feel like you've worked out, only it's EMSCULPT that's doing all the work, not you.
The best part about EMSCULPT is how effective it is. In a normal workout situation, you can't possibly contract your muscles 20,000 times in one visit to the gym. EMSCULPT is truly working out your muscles and even reducing fat in the process, so you're getting measurable results without toiling and sweating away hours at the gym. Doesn't that sound like a miracle? Well, it's not!
The other non-invasive body contouring treatment I love is CoolSculpting®, which I consider to be a complementary treatment to EMSCULPT. While EMSCULPT focuses on muscle toning, CoolSculpting focuses on fat reduction. If your primary concern is fat, we'll help you reduce those fat bulges with CoolSculpting first before undergoing more toning and definition with EMSCULPT.
No matter what, we'll help you tackle your trouble spots this fall. By the way, undergoing treatment now is key because body contouring takes a few months to reveal your optimal benefits — just in time for the holiday season! To discover your personal body contouring regimen this fall, please call 703.870.3844 or request your personal consultation online today!
AVIE! is proud to serve Leesburg, Ashburn, and all over NoVA! We can't wait to see you!
— Kim