Break out those V-necks and strapless dresses, Ultherapy at AVIE! now treats one of the most tell-tale signs of aging, the décolletage!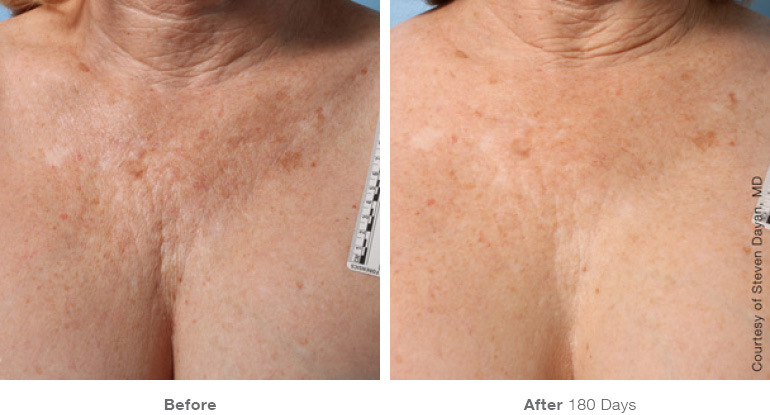 It's no secret that over time, your face and neck show signs of aging through wrinkling, sagging and loosening skin. But take a peek just below those areas and you will find that your chest (décolletage) has your age written all over it! This is why AVIE! in Leesburg, VA is excited to announce that they now offer Ultherapy® for the décolletage.  Up until now, there was no solution to tighten up and hide your age-telling chest, so find out the benefits of Ultherapy at AVIE!.
Ultherapy is the first FDA-approved treatment for the décolletage and is a non-surgical solution that tightens and revitalizes skin on the chest. Using advanced ultrasound technology allows Ultherapy to reach beneath the skin's surface, stimulating the skin, which results in the production of more collagen and greater elasticity. The Ultherapy treatment is completely non-invasive and requires no downtime.
Why not erase signs of aging with Ultherapy? A treatment of Ultherapy performed at AVIE! in Leesburg, VA takes about a half hour, and since it is non-surgical and non-invasive, you will be able to get right back to your daily activities.
Stop hiding under crewnecks and turtlenecks, it's time to break out the V-necks, low-cut or strapless dresses again. Ultherapy® is a great way to lift, tone and tighten sagging skin without surgery or downtime, leaving you no choice but to be confident about your appearance.
Schedule your consultation for an Ultherapy treatment at AVIE! today!  Call 703.870.2844