Bye-bye, Crepey Skin! Leesburg, VA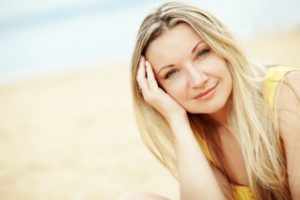 Want to diminish lines and wrinkles without downtime? How about improving your skin tone, shrinking pore size, and achieving a smoother texture while you're at it? You can accomplish all these improvements and more with a simple skin tightening treatment here at AVIE! called Vivace™ Fractional Micro Needle RF!
Have you heard of it? I did the research and found that Vivace is simply the best in its class for microneedling, providing a wide range of dramatic textural and tonal improvements to the skin, from smoothing wrinkles to brightening skin tone, with little to no downtime. Vivace combines microneedling with radiofrequency energy to stimulate a healing and tightening effect within the skin for noticeable improvements with little to no downtime or discomfort. In fact, with Vivace, many patients can go out to dinner the night of their treatment without wearing makeup. It's that easy!
Whether your concern is crepey skin on your body, or you'd like to tighten and smooth skin on your face and neck, Vivace microneedle RF in Leesburg is a versatile treatment that's suitable for every skin type and tone.
There are so many things to love about Vivace, but one of my all-time-favorite features is that Vivace works with your skin's natural healing abilities to afford benefits. I love any treatment that works with your body! Vivace fits perfectly with our range of platelet-rich plasma (PRP) treatments, which utilize a concentrated, super-healing portion of your blood to provide rejuvenation. We can combine your Vivace treatment with PRP for a mega boost of renewal, depending on your goals. We'll help you tailor the treatment to your exact needs during your consultation!
Vivace is truly awesome, and I'm so excited to be able to provide this state-of-the-art treatment to help you achieve your goals with comfort and ease. Discover Vivace for yourself this summer! We can't wait for our Leesburg, Ashburn, and all of our NOVA clients to try it. Call 703.870.3844 
or request a consultation online today! —Kim