Do You Need Emsculpt or CoolSculpting? Leesburg, VA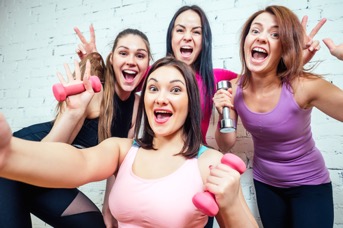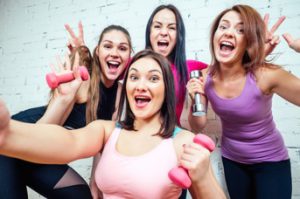 All the body contouring solutions we offer here at AVIE! can make deciding on just ONE treatment a challenge! That's where we come in to help you choose the perfect treatment or combination of treatments for your body so you can achieve your goals with confidence and ease. To help you get started, here's a breakdown of the benefits between CoolSculpting® and EMSCULPT®, our two leading non-invasive body sculpting treatments in Leesburg.
If you can pinch an inch…
CoolSculpting non-invasive fat reduction may be a perfect fit for you. CoolSculpting was specially designed to target pinchable fat pockets on almost any area of the body, including "muffin tops," double chin, "spare tire," "saddle bags," belly pooch, and more.
Fat reduction is CoolSculpting's mission.
It reduces up to 25 percent of targeted fat cells by freezing them with specially designed cooling panels. Once your fat cells are frozen, they are purged through your endocrine system (urine) in the months following treatment, revealing optimal improvements up to 3 months following your last treatment.
If you are looking to tone muscle and reduce fat on your abs or buttocks…
EMSCULPT may be an ideal treatment for you. EMSCULPT is the first non-invasive treatment to combine muscle strengthening and fat reduction. It works by sending electromagnetic waves of energy to target areas, stimulating thousands of muscle contractions within just minutes. These muscle contractions tone and strengthen the target area while also reducing fat, helping to slim and tone your trouble spots without invasive measures or downtime. EMSCULPT is literally a workout without the work. Many clients love EMSCULPT for giving their buttocks a "lift," or for toning the abs, which can be a tricky areas to improve with exercise alone.
Sometimes, two is better than one!
Many clients achieve their best results by combining CoolSculpting and EMSCULPT. Once they achieve the fat reduction they desire with CoolSculpting, they undergo EMSCULPT to help tone and tighten their target area for slimmer, trimmer, younger looking curves without a moment of downtime.
We can't wait to help you achieve your goals! To discover your ideal body contouring regimen, please call 703.870.3844  or request a free consultation today.
—Kim