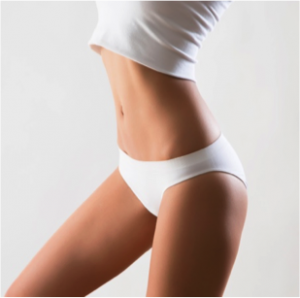 You work out and eat right, but let's face it—sometimes diet and exercise just don't cut it! And by "it," we mean fat. That's where our body contouring treatments come in. CoolSculpting® and VelaShape® III are effective body contouring treatments at AVIE! that can help you get rid of stubborn fat deposits efficiently and comfortably. AVIE! is the premier body contouring destination in Northern Virginia, which means you'll get the best possible contours for your figure.
CoolSculpting in Leesburg, VA freezes deposits of stubborn fat cells with cooling panels. Once frozen, your fat cells are naturally flushed out by your body, leaving you with a trimmer figure. A CoolSculpting Certified Provider, AVIE! is the #1 provider of CoolSculpting in Northern Virginia. We have performed over 1,600 CoolSculpting treatments, so rest assured, you can count on us for the best possible results. And since these FDA-cleared treatments require no downtime or anesthesia, you can resume your regular routine immediately after treatment.
VelaShape is just the opposite of CoolSculpting. Instead of freezing fat cells, it heats them up with high-powered radiofrequency and infrared energy. This comfortable, non-invasive treatment has other benefits as well, including enhancing the way your body deposits collagen. If you've got cellulite or other stubborn fat deposits, VelaShape in Leesburg, VA can help produce smoother-looking skin and more shapely contours.
Freeze or melt your fat away and get the figure you deserve! Schedule your CoolSculpting or VelaShape consultation today by calling us at 703.870.3844.