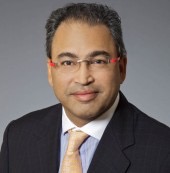 Furthering our mission to enhance the quality of life for our amazing clients, we are thrilled to highlight the work of Dr. Khalique Zahir, our Medical Director and the newest member of the AVIE! Medspa and Laser Center team.
Board-certified by the American Board of Plastic Surgery and The American Board of Surgery, Dr. Zahir comes to us with extensive experience performing cosmetic, plastic, and reconstructive surgery. In addition, he has written more than 20 articles published in national health journals.
Under his skillful eye and surgical expertise, our patients can now obtain both Upper and Lower Eyelid Lifts at AVIE! An Upper Eyelid Lift removes the delicate skin that sags over the eyelids, also known as a blepharoplasty, while a Lower Eyelid Lift eliminates the extra skin beneath the eyes, smoothing away fine lines and wrinkles. Performed under local anesthetic, both procedures result in a more refreshed and rejuvenated you.
As former President of the National Capital Society of Plastic Surgeons, and affiliated with numerous medical associations including the American Medical Association and the American Society of Laser Medicine and Surgery, Dr. Zahir is committed to providing only the highest quality of care and results for our valued clients.