If you love the idea of looking radiant under the mistletoe, there's still time to schedule a skin-renewing treatment with us! Or, better yet, drop a hint to your loved one that you'd love a gift certificate to AVIE! in your stocking so you can look forward to glowing skin in 2020! (By the way, when you purchase a $250 gift card this month, you'll receive a SkinMedica® holiday gift bag (while supplies last). You'll be getting a bevy of glow-getting presents for the price of one!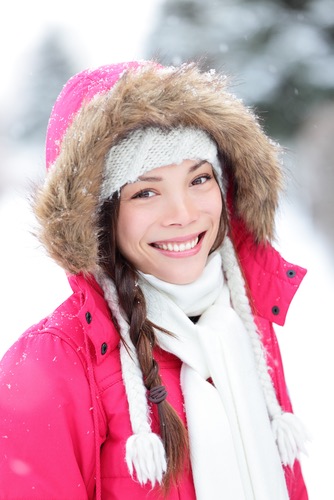 So, how exactly do you achieve a gorgeous, younger-looking complexion? Keep reading!
Renewal is the name of the game. Any treatment that stimulates skin renewal is extremely healthy for your skin because it gets rid of old, sun-damaged skin cells and stimulates the growth of healthy, vibrant, younger-looking skin cells. Which skin renewing treatment you choose depends on your unique complexion needs and downtime preferences.
Here's a quick list of common complexion concerns, paired with proven, effective solutions:
Tonal concerns (redness, blotchiness, uneven skin tone, pigmentation irregularities, rosacea, age spots, brown spots, acne)
Solutions: Non-invasive BBL™ photofacial, Forever Clear BBL™ acne treatment, Halo™ laser skin rejuvenation, MicroLaserPeel®, ProFractional™ laser skin resurfacing, chemical peels, HydraFacial®
Skin laxity (lines and wrinkles)
Solutions: Laser skin tightening with SkinTyte II™, Ultherapy® skin tightening with ultrasound, Vivace™ Microneedle RF skin tightening and smoothing with radiofrequency (RF) energy, Forever Young BBL™, chemical peels
Dullness
HydraFacial for glowing skin with zero downtime, chemical peels, Vivace microneedling, Halo, BBL, MicroLaserPeel, ProFractional laser skin resurfacing
Confused about which treatments are right for you? Don't worry! We'll help you discover the ideal treatments for your unique complexion needs and downtime preferences during your one-on-one consultation with us. Your first step is scheduling a consultation or buying that gift card! To purchase gift cards, please call 703.870.3844 or request a personal consultation online today.
—Kim
AVIE! Medspa is proud to serve Leesburg, Ashburn, and the surrounding Northern Virginia communities.