Here at AVIE! MedSpa & Loudoun County, we have a unique and effective approach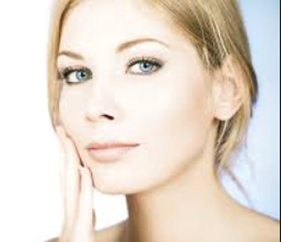 when it comes to selecting and simplifying skincare products. With so many products available, how can you know you're using everything you need to in order to achieve youthful, radiant and ageless skin? Just remember, GRASS!
GRASS stands for Growth Factors, Retinols, Antioxidants, Specialty Items and Sunblock – in other words, all the building blocks of an effective, anti-aging skin care regime. It's the latest way to exercise your skin here at AVIE! MedSpa & Laser Center.
Growth Factors
Growth factors are proteins, like collagen and elastin that regulate cellular growth. As the skin begins to age, lower levels of natural growth factors in the skin are produced, resulting in a breakdown of these proteins and a loss of structural support and youthful elasticity.  Kim says, "Because of the role that they play in the aging of the skin, choosing products that stimulate cellular growth and repair by infusing these growth factor proteins is so important. SkinMedica®'s TNS essential serum is the number one growth factor product that everyone must have!"
Retinols
Retinol, also known as Vitamin A, has been a cornerstone of anti-aging skincare products since the 1980s – and for good reason! Retinol is truly a wonder; unclogging pores, boosting collagen to reduce fine lines and wrinkles, evening out discoloration and hyperpigmentation and smoothing skin texture. Kim says, "Opt for retinols in 0.5 and 1 percent."
Antioxidants
Why are antioxidants so important for an ageless complexion? Because they slow and prevent the damaging effects of free radicals, which lead to cellular damage and signs of aging. Antioxidants such as Vitamin C help to protect your skin from the inside out from the effects of the sun, pollution, chemicals and more. Kim says, "Skin Medica's Lytera is the number one antioxidant product and can greatly benefit clients with pigmentation issues, such as melasma."
Specialty Items
Specialty items address cosmetic concerns specific to you. Insecure about fine lines around the eyes, also known as crow's feet? Reach for SkinMedica's TNS Eye Repair. Bothered by a facial scar? SkinMedica Scar Recovery Gel with Centelline™ works wonders. Whatever your unique concern, our experienced staff can make a product recommendation.
Sunblock
Did you know that over 90% of facial aging is caused by sun exposure and sun damage? Sunblock is one of the most essential measures to prevent signs of aging like fine lines, wrinkles, discoloration like freckles, sun spots, age spots, broken capillaries and more. "A good sunblock is broad-spectrum, meaning it protects from UVA and UVB rays, contains transparent zinc oxide and is noncomedogenic, sensitivity-free, fragrance-free and paraben-free."
To learn more about how the Exercise Your Skin program at AVIE! can simplify your skincare routine, as well as make it more effective, schedule your consultation. Call (703) 870-3844 or email info@aviemedpsa.com.