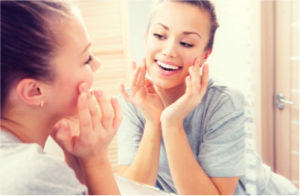 Who doesn't love immediate gratification? When it comes to looking refreshed and beautiful, nothing compares to the instant rejuvenating effects of dermal fillers in Leesburg, VA! For reversing telltale signs of aging and renewing your glow, AVIE! offers an array of trusted dermal fillers, including Juvéderm®, Voluma™, Volbella®, and Restylane®.
There's a whole lot to love about dermal fillers, so it's no surprise that they are rapidly gaining in popularity. Not only are they safe, but dermal fillers at AVIE! are extremely effective. Made with the moisture magnet hyaluronic acid, dermal fillers work wonders at gently plumping up your skin to reveal the most natural-looking results without that "over-filled" look. Best of all, with regular treatments, dermal fillers can actually be used to combat future signs of aging.
For the most skilled, precise, and effective dermal filler treatments available in Northern Virginia, nothing compares to the unsurpassed expertise and experience you'll find at AVIE! MedSpa. Since 2009, our team has completed more than 100,000 Botox and dermal filler treatments.
We can't wait to help you bring out your best with dermal fillers! To get started on a younger you, call us at 703.870.3844 for a consultation.