Glowing Skin to the Rescue!
Leesburg, VA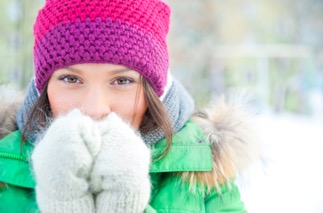 Ok, so we're in the final stretch of a long, cold winter. If you're feeling anything like me, you are in desperate need of a complexion pick-me-up!!! The dull, drab days of winter have no business dulling down our complexions. It's time for us to fight back and reclaim our glow! Are you with me?!
My favorite way to brighten up and refresh my complexion and spirit is combination treatment with Halo™ laser skin renewal and BBL™ photofacial. Halo and BBL literally renew your skin from the inside out, spurring vibrant new collagen and elastin growth for brighter, more even skin tone, smaller pore size, reduced lines and wrinkles, and much more. This potent rejuvenating combo does involve some social downtime, however, so you should plan for about a week of laying low to give your skin a chance to breathe and refresh itself without the hassles of makeup application.
If you are looking for a skin rejuvenation treatment with less downtime, we also offer Microtherapy, MicroLaserPeel®, HydraFacial®, and medical-grade chemical peels. Don't worry if you have no idea which treatment best suits your needs. That's our job! During your personal consultation, we will explore your options and help you devise the perfect regimen to meet your unique goals and scheduling needs.
One last note about winter skin treatments: There's still time to schedule laser hair removal treatments. We know summer is still months away, and that's exactly why now is the ideal time to undergo your treatment! Laser hair removal typically takes months of repeated treatments to achieve your desired look. I usually recommend a series of five treatments spaced 4 to 6 weeks apart, depending on the area being treated.
While the weather is still frightful, why not treat yourself to something delightful!? Discover your perfect skin pampering treatment today by calling 703.870.3844 or scheduling your free consultation!
—Kim