From all of us at AVIE!, we wish you and your family the happiest of holidays next week, whether you are trimming the tree or lighting the menorah! This season is a magical time full of joy and gratitude, so we can't resist sharing that YOU, OUR AMAZING CLIENTS, are at the top of AVIE's gratitude list!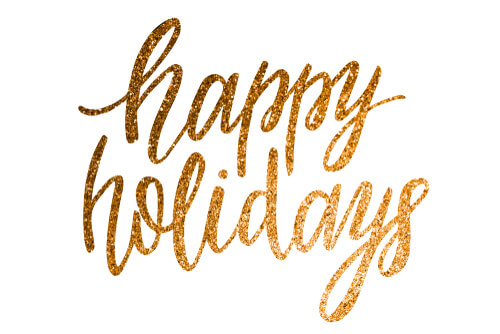 AVIE! is on a mission to improve your quality of life with life-changing treatments! We want to bring out your best, both inside and out, because you can't look beautiful without feeling beautiful. This may seem like a lofty goal, but we've come up with a proven formula at AVIE! that works, providing you with:
Results-driven technologies
Personally-tailored treatments
Meticulous attention to detail
Caring, kind service
Commitment to the highest quality of benefits
If you're a regular client or new to AVIE! Medspa, we want you to know what a privilege it truly is to serve you. Who has it better than us? We get to treat you to the best aesthetic treatments in the industry and witness your joy as you achieve your goals, and the renewed vigor and confidence that comes with it!
The fact is, AVIE! Medspa wouldn't be where it is today without YOU! Thank you for entrusting us with your care and referring your friends and acquaintances to us all these years. With your continued support, AVIE! has been able to stay on the cutting edge of skin rejuvenation and body contouring technologies to bring you the very best results.
Thank you, and happy holidays to you!
Love,
-Kim and the AVIE! team
To purchase gift cards, please call 703.870.3844 or request a personal consultation online today.
AVIE! Medspa is proud to serve Leesburg, Ashburn, and the surrounding Northern Virginia communities.