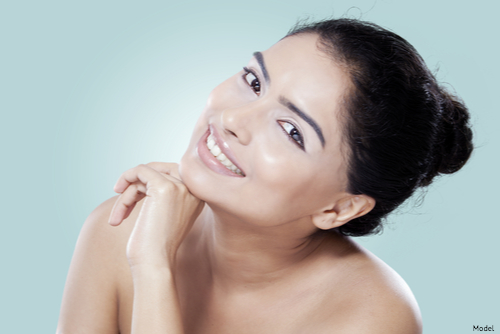 At AVIE!, we pride ourselves on bringing out the best possible benefits from your skincare routine AND your aesthetic treatments, which is why we pair the two together! We proudly offer Alastin® Skincare because this critically acclaimed and results-driven line of skin care products is formulated to enhance the results of your professional aesthetic treatments and bring out your best-looking skin at every age. Here are a few of our favorite Alastin products we pair with proven skin treatments at AVIE!
TriHex Transition Duo: TriHex Transition Duo includes two acclaimed Alastin products:
Regenerating Skin Nectar — Designed for use before and after skin-rejuvenating procedures for faster recovery and improved results.
Restorative Skin Complex — Formulated to strengthen skin and combat all visible signs of aging.
Both of these products contain proprietary TriHex Technology®, which clears away damaged skin cells and debris, paving the way for radiant new collagen and elastin.
How we pair it: TriHex Transition Duo is ideal for helping to enhance the results of your professional skin treatments like Halo™ fractional laser skin resurfacing! Halo is an impressive solution for removing sun-damaged skin cells after summer and stimulating the growth of healthy new collagen and elastin for an overall brighter, more youthful complexion with minimal downtime.
We love pairing Alastin's TriHex Transition Duo with Halo, used both before and after treatment, to boost your results and maintain them for the long term. When you use TriHex before AND after your Halo treatment, you are optimizing your skin by reducing inflammation and therefore optimizing your benefits.
Did you know that TriHex Technology also supports the production of new, healthy elastin and collagen? It is clinically shown to improve the appearance of skin texture and firmness, so you can enjoy tangible results with daily use!
INhance Post-Injection Serum: This advanced serum is specially formulated to soothe your skin and encourage faster recovery after your favorite injectables treatments. It can also benefit your skin after microneedling sessions and other proven skin rejuvenation treatments.
INhance Post-Injection Serum is clinically shown to:
Speed recovery from post-injection bruising and swelling
Improve skin hydration and plumpness
Provide a soothing effect during treatment application, thanks to its cooling applicator tip
Clear out damaged elastin and collagen
Support the production of healthy, new elastin and collagen
How we pair it: With injectables like Botox® and dermal fillers being some of the most popular non-surgical aesthetic treatments in the world, it is expected that many people who enjoy their injectables results are also experiencing common side effects on occasion, such as swelling or bruising. That's why we love pairing INhance Post-Injection Serum with injectables treatments, to help you enjoy your best results faster!
Alastin TransFORM Body Treatment: This powerful body contouring product uses a specialized, proprietary delivery system called LipoDRONE™. This system delivers peptides down through tiny hair follicles, all the way to the fat layers below your skin. Once there, it helps to speed up your body's natural process for removing the post-procedure fat debris that can remain after common fat reduction treatments. This process leads you to achieve faster, more visible fat reduction results and noticeable post-procedure contour improvements!
How we pair it: As you can tell, this exciting Alastin product is designed to work perfectly with fat reduction treatments such as CoolSculpting® and EMSCULPT NEO®, to help you see accelerated and enhanced results.
One of our favorite aspects of TransFORM Body Treatment is that it can still work wonders when used on its own, because it also has the patented TriHex Technology! This powerful formula hydrates skin from the inside out and helps skin to appear smoother and firmer by encouraging the production of healthy, new collagen and elastin, all while working to clear away damaged collagen and elastin.
Are you ready to see how amazing YOUR treatment results can be with the proven help of medical-grade Alastin products? We're ready to help you achieve your ideal results, so call us today at (703) 870-3844 or request a consultation online to get started!