Is PRP the All-Natural Alternative to Injectables? Leesburg, VA
Yup, you bet it is! Here at AVIE!, we offer the purest form of platelet-rich plasma (PRP) using Platelet-Rich Fibrin Matrix (PRFM), a highly-concentrated portion of your blood that is chock-full of potent healing properties and growth factors. PRFM helps to revitalize and heal any area of the body. Applied to your skin, PRFM helps to improve skin texture, tone, clarity, volume, and much more. And you can thank your body for the benefits, since it's your amazing blood that does it all!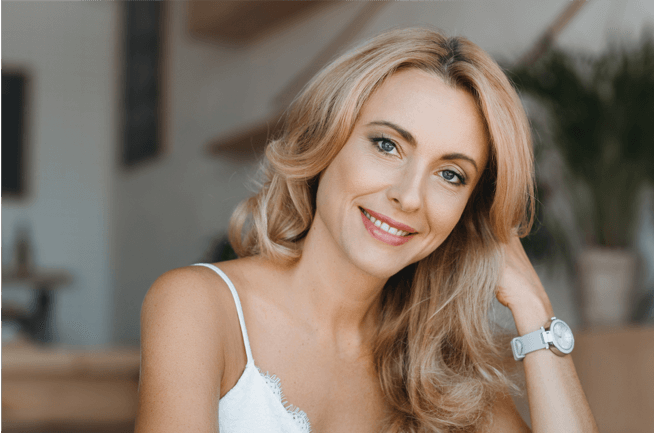 If you're interested in experiencing the all-natural healing power of your body, it's time to explore our PRP Facial and PRP Facelift!
If skin texture is a primary concern, try…
The PRP Facial.
The PRP Facial combines PRFM with microneedling for an intense boost of skin renewal. Microneedling creates thousands of tiny holes, triggering new skin growth while also helping to enhance your skin's absorption of PRFM. This dynamic duo of rejuvenation truly packs a punch, helping to smooth away acne scars, rough texture, crepey skin, and stretch marks. For your best textural improvements, you'll need a series of treatments. The PRP Facial also affords brighter, more evenly-toned skin, so you'll enjoy an overall younger-looking radiance without foreign substances or extensive downtime.
If lost facial volume bothers you, try…
The PRP Facelift
We will gently inject PRFM into targeted areas of your face, triggering new cellular growth from deep within, boosting blood flow, and replenishing lost volume for the most natural-looking rejuvenation with minimal downtime. Many clients love combining their PRFM treatments with dermal fillers such as Juvéderm®, to maximize their rejuvenating benefits. But you can enjoy the benefits of PRFM on its own, too. The choice is yours! And it's not a bad choice to have, is it?
Don't forget that there many ways to boost your benefits by combining your PRP with other treatments. For example, Vivace™ Fractional Micro Needle RF is our newest microneedling device and considered best-in-class for tightening skin and rejuvenating your complexion. Paired with PRFM, you'll love your age-defying results!
Discover your path to glowing, youthful skin today by calling 703.870.3844 or request your personal consultation today!
— Kim