Laser Skin Treatment Season Is Here! Leesburg, VA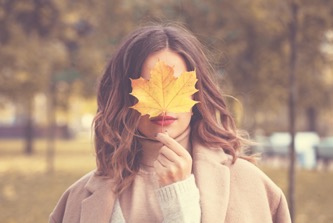 We love fall because it means crisp air, vibrant red, orange, and yellow leaves, and laser skin rejuvenation! Did I surprise you there?
Don't get me wrong, laser skin treatments can be safely performed all year long. But as the weather turns cooler and the days grow shorter, we start spending more time indoors, making it an ideal time to partake in laser skin treatments that can make skin vulnerable.
Here are two reasons why I love cooler-season skin renewal:
Bye-bye, summer sun damage!
We all dream of a magic eraser that can reverse lines, wrinkles, freckles, and sun spots, but why dream when you can actually do it? The technology exists to reverse sun damage with a wide range of treatments, from Forever Young™ BBL photofacials to Halo™ laser skin renewal. I offer these top-of-the-line treatments at AVIE! because I'm obsessed with your skin. I want you look amazing at every age, and why shouldn't you? You deserve it.
Our clinically-proven laser treatments stimulate your skin's natural healing response, spurring new collagen and elastin growth to ultimately reveal vibrant new skin with a bevy of improvements, from more evenly-toned skin to softened lines and wrinkles, and much more.
Easier-to-manage downtime
In the summer, when you're outside gardening or eating dinner outside on restaurant patios, avoiding the sun can be extremely challenging, if not impossible. Exposing your skin to the sun either before or after your laser treatment will increase your risk of adverse side effects, such as hyperpigmentation. What's even more upsetting is the idea of undoing all the healthy benefits of your treatment by exposing vulnerable skin to the sun. Why would you ever want to do that? For this simple reason, the cooler months are the perfect time to undergo laser skin treatments because you're indoors more often, wearing long sleeves and pants instead of tank tops and shorts, and staying away from direct sunlight.
For more awesome skin care advice, treatments, and tips—and your most gorgeous complexion ever, call 703.870.3844 or request a free personal skin care consultation today!
—Kim