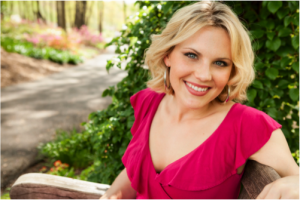 A number of fun outdoor activities can unfortunately cause us to squint in the sunny weather, causing fine lines at the corners of our eyes. Many know them notoriously as "crow's feet." These lines around your eyes can make you appear older than you are, but there is a bright side! With Botox® in Leesburg, VA you can reduce those lines for a younger-looking you!
Botox can relax the muscles that cause wrinkles beneath the skin. It's safe, effective, and requires no downtime. Our patients usually see results 7-10 days after treatment, so you can quickly defy time and get right back into the sunshine. (Be sure to wear sunscreen to prevent further wrinkling!) Kim Marinetto, Master Aesthetician and RN, and the AVIE! team have performed over 100,000 Botox and dermal filler treatments since 2009. The results can last up to four months—in other words, all summer long!

We know that each and every one of our clients is unique. We take extra care to discuss all options until we find one that best fits your needs. Call us to schedule your consultation at 703.870.3844!