The Lowdown on Laser Skin Renewal Leesburg, VA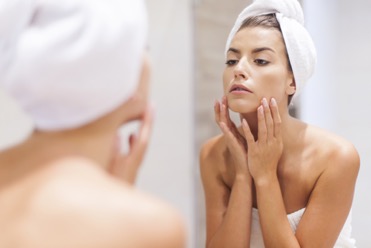 I am constantly asked about laser treatments like Halo™ and photofacials. People hear all the buzz on laser treatments and how they can reveal amazing benefits with minimal to no downtime, from wrinkle reduction to more even skin tone. But with so many treatments out there, it can get confusing! How do you know which laser treatment is right for you?
Here's a breakdown of common skin concerns and the laser treatments that best address them.
Keep in mind that many skin treatments overlap, so you really can't go wrong. Plus, we'll help you pinpoint your best options during your personal consultation.
Lines and Wrinkles
Lines and wrinkles can be dramatically reduced with laser treatments that remove the outermost layers of your skin to reveal smoother, tighter skin texture with diminished lines and wrinkles. For dramatic improvements, you'll need intense skin renewal that entails more downtime than milder treatments. Some of your options include Halo laser skin renewal, ProFractional™ laser skin resurfacing, and MicroLaserPeel®. Another crowd favorite is our North Star Peel™, which combines a few laser treatments for even better results.
Pigmentation Irregularities and Acne
BBL (Broadband Light) photofacials are the gold standard for reducing pigmentation concerns with no downtime. Non-invasive photofacials can diminish redness, freckles, tiny blood vessels, blotchiness, blemishes, and more. The amazing thing about BBL technology is that it works deep within to not only improve pigmentation but also stimulate new collagen growth, so it can gradually improve the texture of your skin, reducing lines and revealing younger-looking skin over time. You may need a series of treatments for optimal benefits.
Sagging Skin
SkinTyte II™ utilizes the same technology as BBL to impart skin contraction and tightening for smoother contours on your face or body. Though not technically a laser treatment, Ultherapy® is another effective treatment for firming up lax skin on the face, neck, and chest. It utilizes ultrasound energy to tighten underlying muscle and provide an overall lift to skin.
Don't worry if your skin concern wasn't mentioned in this blog, because one of our laser treatments can surely treat it! To learn more about laser skin renewal and discover the treatment that perfectly suits your needs, call 703.870.3844 or click here to schedule a free consultation today.
—Kim