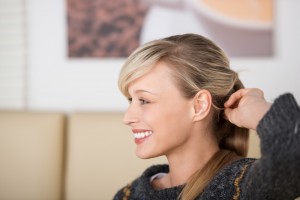 Thanksgiving means eating lots of turkey, but that doesn't mean you have to suffer from turkey neck! "Turkey neck", the sagging skin on the neck and jowls, can make your facial profile look aged and less flattering than you'd like. Treat your turkey neck for an uplifted appearance with Ultherapy® at AVIE! Medspa and Laser Center.
Loose, sagging skin on the neck and jowls appears with the decrease in the production of collagen and elastin, causing sagging skin as well as fine lines and wrinkles. Ultherapy uses ultrasound energy to lift, tighten, and tone loose skin to reduce the appearance of "turkey neck." Ultherapy treatments stimulate collagen and elastin production to tighten the skin for a firmer appearance and can reduce fine lines and wrinkles for smoother looking skin. Ultherapy is also the ideal preventative treatment. Receiving Ultherapy treatments in the "turkey neck" area in your 30's and 40's can help prevent severe turkey neck at an older age.
Begin the holiday season with lifted, toned, and tighter skin! Ultherapy can also treat the face, heavy brows, and décolletage. Ultherapy treatments are non-invasive and require no downtime. Full results from Ultherapy can be seen two to three months following treatment but slight improvements may be seen right away. Be on your way to smoother, tighter skin without a turkey neck for the holidays!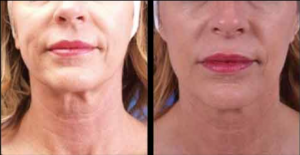 Don't keep your turkey neck around for the holidays. Call 703.870.3844 to schedule your Ultherapy consultation at AVIE! Medspa and Laser Center in Leesburg, VA.