What If You Could Pause Aging? (Hint: You Can!) Leesburg, VA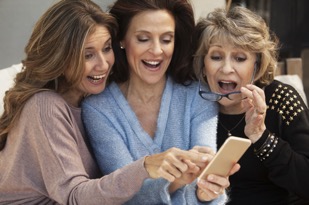 Certain aesthetic treatments make me say "wow!" and Ultherapy® is definitely one of them! Often called the facelift and necklift alternative, Ultherapy uses potent ultrasound energy to lift and firm skin on the face, neck, or chest without any invasive measures or downtime.
Another awesome age-defying treatment I love is SkinTyte™ II, a laser that tightens and smoothes skin on any area of the body.
A lot of my clients are interested in skin tightening but are confused about the difference between SkinTyte and Ultherapy. While both treatments can help to improve the look of your skin, they work differently and offer distinct benefits. Ultherapy works at the foundational layers of skin and muscle to trigger a tightening and lifting effect from deep below for the face, neck, and décolletage. SkinTyte is a laser treatment that tightens the top layers of skin by causing a partial coagulation and contraction of collagen. These two treatments are extremely effective anti-aging tools that help to slow and reverse signs of aging, and we will help you discover which treatment is right for you during your personal consultation.
The best part about these treatments? I like to think of Ultherapy and SkinTyte as gifts that keep on giving—literally! These treatments work gradually to reveal optimal benefits. This means you get to wake up every day with a slightly fresher, younger-looking face or body.
Interested in halting your aging process? Discover which treatment is right for you! Call 703.870.3844  or request your complimentary consultation today.
—Kim