What You Need to Know About the Coronavirus Leesburg, VA
As your medical aesthetic and wellness provider, we want to reassure you that your safety and health remain our #1 priority!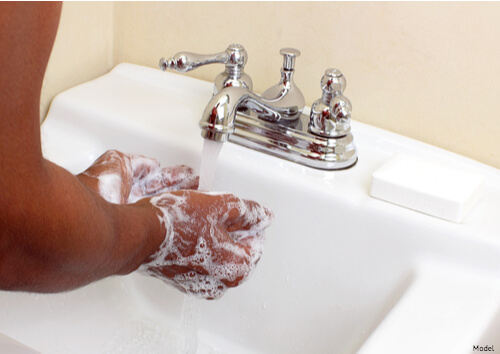 Fortunately, most people who become infected with the coronavirus experience only mild illness and recover, according to the World Health Organization (WHO). Still, the WHO advises everyone to take steps to protect themselves and others, including washing hands frequently, avoiding close contact with people who are coughing or sneezing and staying home when you're feeling under the weather.
In addition, we kindly ask you to observe the following safety measures as a valued patient at AVIE!:
If you have recently traveled outside of the U.S., please advise us before coming in.
If you have a fever or flu-like symptoms, please reschedule your appointment. We will gladly cancel your appointment at no additional cost and work with you to find a convenient time for your treatment when you are well.
If you have any questions or concerns, please call us! We are here to help! 703.870.3844
On a lighter note, as we're heading into spring, it's the perfect time to refresh your complexion and get glowing with a skin resurfacing treatment! After a long, dull winter, revitalizing your skin and feeling luminous is just the thing we all need to get our motors running for the warmer days ahead. Are you ready for a complexion rev-upper with Halo™, BBL™, Vivace™ microneedling RF or ProFractional™? To discover the ideal skin treatment for you, please call us at 703.870.3844 or request a consultation online today!
Thank you for entrusting us with your care. We feel truly privileged to serve you, and we wish you a most happy and healthy spring!
—Kim