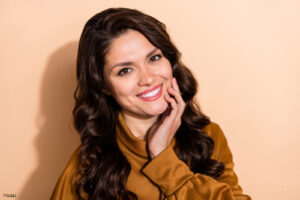 It's time to FALL for radiant skin! We love the fall and the crisp air and colorful leaves that come with it! Even though fall is the beginning of winter, when nature hibernates, it feels more like renewal to us. Maybe this is because in the aesthetic world, the colder seasons are prime time to undergo skin rejuvenation treatments!
Now that the sun and outdoor activities are winding down, it makes perfect sense to turn your attention to results-driven aesthetic treatments that need your undivided and sun-free attention. As you know, skin treatments and the sun are a horrible mix! But timing is also a key factor; if you're interested in achieving glowing skin for the holidays, now is the time to start planning and undergoing your skin treatments! Truly, the sooner the better! It takes time to build up new collagen!
To give an idea of how to achieve your most radiant complexion ever, we designed a proposed skin treatment schedule for the fall:
September
It's time to determine which skin treatment(s) and medical-grade skin care products you need. Schedule your consultation with us and we will carefully assess your complexion concerns and goals. Once we determine together which treatment(s) is best for you, we will likely recommend a series of treatments to achieve your best results.
This month, you should undergo your first treatment of the series.
We will send you home with medical-grade skin care products that are formulated to enhance your results and maintain them by improving the function of your skin internally.
October-November
By this point, after having had your first skin treatment, you will have already noticed significant complexion improvements, depending on the concerns you are targeting. For example, if you are working to correct dark spots and other signs of sun damage, you will have already noticed that your dark spots are much lighter and your skin appears more even and brighter. At some point between these months, depending on when you received your first treatment and the type of treatment, it will be time to undergo your second treatment.
Undergo your second treatment. Be vigilant about applying medical-grade skin care products to boost your results. Also stay vigilant about keeping out of the sun and wearing sunscreen daily.

For Botox® and dermal fillers, be sure to schedule your session at least two weeks before any event (like Thanksgiving or holiday parties!). We will also be careful to avoid scheduling your injectables session close to any laser or microneedling treatment to avoid speeding your body's metabolizing of the filler. Also, be sure to pair your injectables with Alastin®'s INhance Post-Injection Serum to help speed healing, reduce swelling and optimize your results.

November-December

At this point, your benefits will continue to build as your skin responds to the treatments and products and is generating vibrant new collagen and elastin growth. You'll be ready to schedule your third treatment to maximize your skin renewal.

Schedule your third treatment, staying vigilant about applying skin care products and sunscreen.
Continue enjoying your complexion improvements as they build and build.
Purchase more skin care products as needed to keep your results going.

Have you noticed? If you follow this schedule, you'll be able to experience optimal results right around the holidays! This is why we always recommend starting your treatments early in the fall! You need a few months to get your best results going strong!

Are you eager to get started? We sure are, and we can't wait to help! Call us at 703.737.0197 or request a consultation online today.