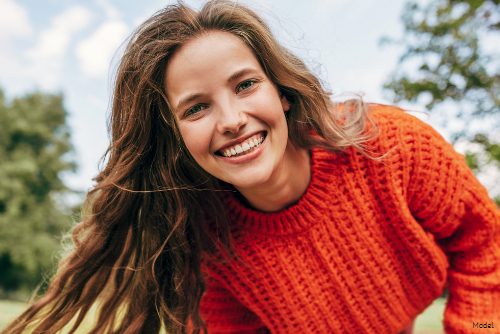 Laser season is officially back in action here at AVIE! We're gearing up for our favorite time of year by providing you with the tools you need to be successful in the before, during and after stages of your laser treatments. Our advanced laser and light devices are perfect for stimulating vibrant collagen production and correcting signs of aging with minimal to no downtime.
Here are three steps to falling in love with renewed, radiant skin this laser season:
#1: Discover which laser treatments are right for you.
BBL® HERO™: As the most advanced form of intense pulsed light (IPL) technology, BBL HERO photofacial uses powerful broadband light to reduce hyperpigmentation and diminish signs of aging on the face and larger areas of the body without downtime, leaving you with more evenly toned, youthful skin. The best results are seen with a series of BBL HERO treatments. You may also choose to incorporate seasonal photofacials into your regular skin care routine to keep your benefits building for the long term.
Halo®: Discover the Halo glow! Using ablative and non-ablative laser energy, Halo fractional skin resurfacing penetrates both the outer and deeper layers of skin for intense renewal and long-lasting complexion improvements with manageable downtime. With just one to two treatments per year, Halo can improve pore size, hyperpigmentation, sun damage, age spots, dullness and more. You'll begin to see your glowing results within a week following your Halo as new collagen is produced.
Moxi®: Yes, Moxi is here to stay all year round! This gentle non-ablative fractional laser works by triggering your body's natural healing response to improve overall skin tone, texture and radiance with little to no downtime. Whether you're looking for a quick complexion refresh with just one treatment or more intense skin rejuvenation with a series of sessions, Moxi is safe for all skin types to improve signs of sun damage and aging on the face, neck and chest.
#2: Schedule your appointments now.
With varying social downtimes, number of treatments and time between treatments to consider, booking your laser appointments in advance will help you in creating the ideal treatment plan that works best for your schedule. During your personal consultation with the AVIE! team, we will discuss all these factors and more to determine the treatment plan that meets your unique needs and goals.
#3: Boost your results with Skinade®!
Add Skinade to your next laser treatment to see enhanced results! Skinade is a scientifically formulated, daily skin care collagen drink that boosts your body's natural production of collagen, elastin and hyaluronic acid. By delivering essential micronutrients in liquid form, Skinade helps rebuild the collagen matrix in your skin which improves elasticity and youthful fullness. In the days to weeks after taking Skinade, you'll see and feel a difference in your skin with improved tone, texture, hydration, smoothness and suppleness. At AVIE!, we're proud to carry all drink options and will find the right one for you during your consultation.
We can't wait to help you stay luminous this laser season! Give us a call today at 703.737.0197 or requesting a consultation online to get started.