The 4 Treatments Everyone Is Getting Before Weddings & Graduation
Leesburg, VA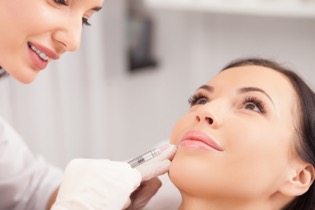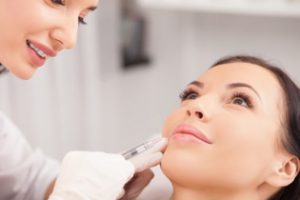 We don't have to go far to know the trends in the cosmetic world because our clients (that's you!) share your needs with us every day, and we feel truly privileged to help you achieve your goals! Here's a look at the treatments our clients can't seem to get enough of, especially before any big event like a wedding or graduation, and why we all love them!
Vivace™ Fractional Micro Needle RF
To tighten and smooth skin on any area of your body, nothing beats the rejuvenating power of our newest and most advanced skin tightening treatment—Vivace Micro Needle RF! Vivace combines the renewing power of microneedling with radiofrequency energy to trigger your skin's natural healing response and reveal smoother, tighter, younger-looking skin where you want it. Vivace also tightens pore size, improves skin tone, and is virtually pain-free! Best of all, there's no downtime with Vivace, so this treatment is easy to fit in the week before your event without worry.
Injectables—for a fuller pout, sculpted cheeks & diminished lines
You know the famous wedding day saying, "Something old, something new, something borrowed, something blue"? Well, we think Botox® and Dermal Fillers should be added to the list! Today's modern bride and bridal party now include an expert injectable session at the top of their primping To-Do lists. It's no surprise to us! Nothing comes close to the gratification and quick results that FDA-cleared injectables can provide.
Laser Skin Rejuvenation—for a more evenly-toned, radiant complexion
You can take your pick of laser skin renewal because we are proud to offer a complete selection of the most advanced treatments on the market. The BBL™ photofacial is a clinically-proven light treatment that stimulates deep within your dermis to spur new collagen growth and improve a bevy of stubborn pigmentation irregularities like freckles, redness, age spots, broken capillaries, rosacea…the list goes on! With no downtime and few, if any, side effects, the BBL photofacial helps to reveal a more evenly-toned, brighter, and intensely refreshed complexion. We recommend scheduling this treatment two weeks before your special event to allow time for your imperfections to slough off and reveal intensely refreshed new skin with a radiant glow. For more intense and dramatic skin renewal, Halo™ laser skin resurfacing helps to reveal smoother, brighter, younger-looking skin with about a week of social downtime. Be sure to schedule Halo a good month before your event! We also offer the lighter MicroLaserPeel®, which treats the outermost layer of skin with minimal downtime, and ProFractional™ laser skin resurfacing, which provides impressive textural and tonal benefits. Don't worry if you're overwhelmed by so many choices! We'll help you determine the ideal treatment or combination of services to meet your unique needs and goals. Call today because advance planning is key!
Body Contouring—for a sleeker silhouette so you can look amazing in your dress or suit!
Belly pooches and saddlebags, and any other "problem spots" have finally met their match with CoolSculpting® non-invasive fat reduction. Going strapless? CoolSculpting is also FDA-cleared to freeze fat on the arms. And now that we offer EMSCULPT muscle contouring and fat reduction, you can also strengthen and tone your muscles or give your buttocks a firmer shape and lift without downtime! EMSCULPT needs a series of 4 sessions spaced 2-3 days apart, while CoolSculpting typically reveals improvements up to 3 months following treatment.
Of course, we can't forget HydraFacial®—a tried-and-true pre-event staple for achieving glowing skin with no downtime. Discover all your options by browsing our full online menu of treatments. To schedule an appointment, please call 703.870.3844  or request a consultation online today!
—Kim