Timing Is Everything with Party Prepping! Leesburg, VA
Thanksgiving is next week, which means Black Friday is a stone's throw away, which means it's time to get yourself to AVIE! Medspa for your favorite medical spa treatments, pronto!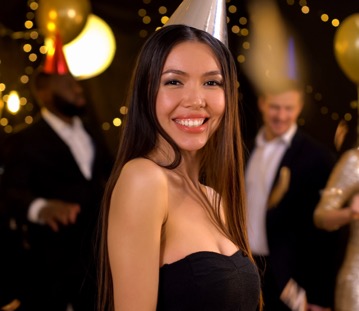 Kidding aside, when it comes to medical spa treatments, timing is everything. Here's a look at the most popular services this time of year, and the amount of downtime you need to factor in.
Injectables
Botox® and dermal fillers are popular all year round, but there's nothing more motivating than an upcoming holiday party to get you hunkered down for a session with your favorite injector at Avie! Medspa and Laser Center. Without a doubt, there's no easier way to smooth away lines and look younger than with injectables. The only catch is that you need to pay close attention to your personal response to treatment. Every injection carries a risk of swelling, pinpoint bleeding, and bruising. Some people are more prone to bruising than others. Dermal fillers can cause swelling for up to a week following your session. For these reasons, we recommend scheduling your injectables a good month before you need to see optimal results.
Laser skin treatments
Downtime depends on the treatment. We recommend scheduling your Halo™ a full two weeks before any event. It takes about a week of social downtime for your skin to fully renew itself, and benefits with Halo keep coming as your skin continues to produce new collagen. So for optimal benefits, you may want to schedule your treatment a month before your event. If you would like both injectables and laser treatment, please schedule your injectables AFTER your skin treatment, because the skin treatment will break down your injectable a lot faster. We'll help you plan your treatments during your personal consultation.
Fat reduction
CoolSculpting® non-invasive fat reduction offers gradual results for up to three months following your last treatment, so we don't recommend this treatment if you want to see results right away, before your big event. You'll want to schedule CoolSculpting a good three months in advance. For EMSCULPT®, which affords muscle toning and fat reduction, you should see benefits faster. EMSCULPT works differently, prompting thousands of muscle contractions with electromagnetic energy to strengthen and tone muscles without downtime. EMSCULPT can be successfully started about two months before you want to see results. The same goes for skin tightening with SkinTyte II™ or Vivace™ Micro Needle RF, which reveal optimal results after a series of treatments.
To schedule your ideal skin prepping treatments in the perfect order for your best results, call 703.870.3844 or request a personal consultation online today.
AVIE! proudly serves clients from Leesburg, Ashburn, and all over NoVA. See you soon!
– Kim