Yes, you read that headline correctly! A new international study, published in Great Britian's
The Daily Telegraph,
concludes that 'lifestyle choices' can account for as much as 33 percent of how old a person looks.
The study involved 585 women over 8 years and.
Read more
Wrinkles around the mouth, sometimes called lip lines or smoker's lines, are an all too common beauty complaint. The skin around the mouth unfortunately is one of the first areas of the face to show signs of aging. Smoking, chewing gum, drinking out of a straw and sleeping on your side are.
Read more
Exercise Your Skin with
AVIE!
in Leesburg, VA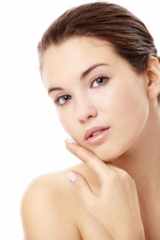 "Exercising your skin is like going to the gym", explains
Kim Marinetto
, Owner, RN and Master Aesthetician of AVIE! MedSpa and Laser Center in Leesburg, VA. "You wouldn't go to the gym for.
Read more